Sawyer Families
The above two pictures are husband and wife. Robert and Nancy are my third great grandparents
In the picture above Back row are L to R:
Martin Van Buren Sawyer, Frank, Nancy, William Sawyer and wife Dolly
Front Row:
Mae Maggie Sawyer Tiner, her oldest daughter Myrtle Tiner, Bryant, Daniel Arthur Sawyer wife Oregon holding grandchild Gertrude Graves, Cordie Graves, Addie Sawyer Graves holding oldest son Will Graves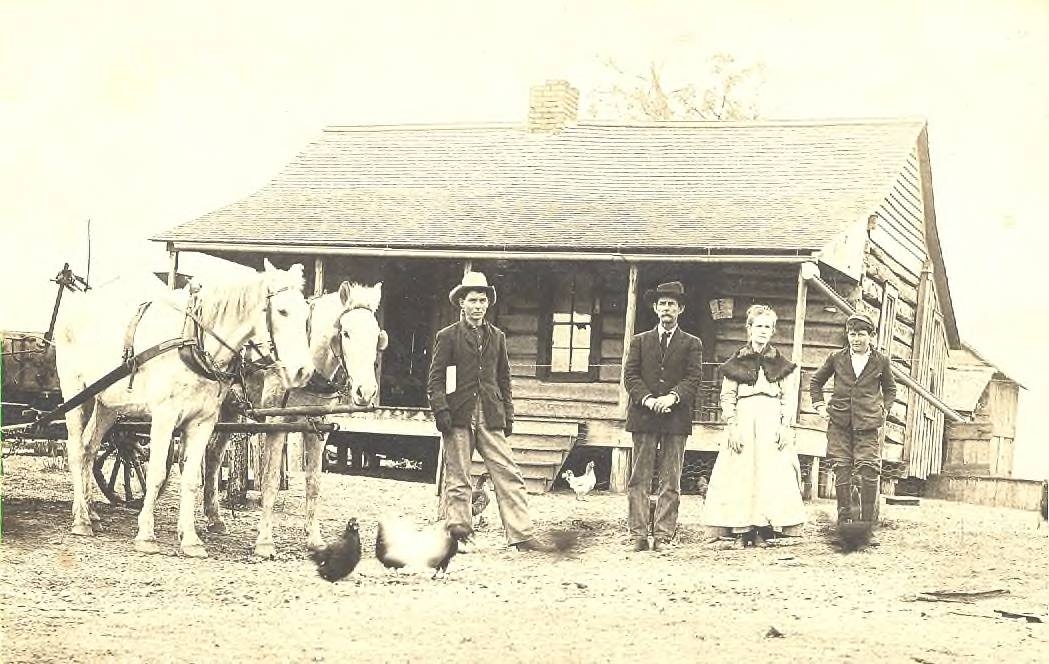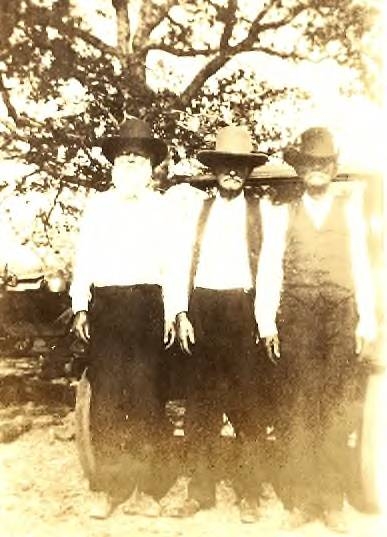 From L to R:
Robert Sawyer, Thomas Shelton, Daniel Arthur Sawyer
The six pictures above were donated by Martha A. Sawyer Peveto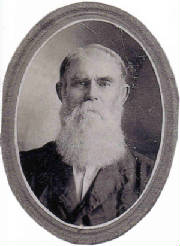 Robert Thomas Sawyer
B:March 19, 1844
D:Feb. 13, 1927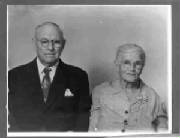 The Above two pictures or of
Sallie L. Allen b:8/8/1871 d: 1960 wife of
Edgar Sawyer b: 8/20/1867 d:1/6/1955
Married: 1/6/1892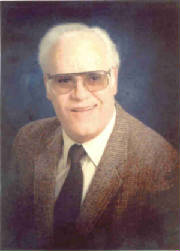 Charles Kenneth Sawyer
Born: Dec.29, 1932
Died: Dec. 6, 1993
Buried at Sunset Memorial
in San Antonio, Texas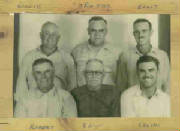 Edgar Sawyer with his sons: L to R
Back Row
William T. b:11/9/1898 d:3/2/1962
Russel J. M. b:9/25/1904 d: Houston, Tx.
John E. b:8/22/1908 d: 10/13/1969
Front Row
Robert W. b:3/14/1895 d: unknown
Edgar
Calvin E. b:7/26/1916 d: unknown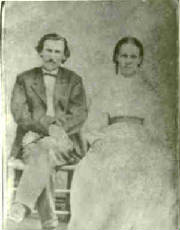 Jesse Thomas Jeffrey
b:July 29, 1840
d: Sept. 1906 Caldwell, Texas
married May 17, 1874 Caldwell, Texas
Mary Elizabeth Rowe
b:Aug. 13, 1853 Talladega, Alabama
d: Mar. 25, 1953 Caldwell, Texas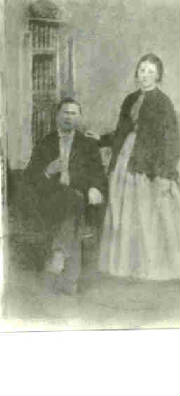 Med Sawyer b: 8/23/1871 d: 11/15/1952
wife Rhoda Sawyer b:12/1/1869 d: 2/26/1946
L to R are Frank Sawyer, Daniel Arthur Sawyer and his wife Oregon and their son Bryant
This picture was donated by Donna Baxter
Joab Scallorn b:Oct.1781
Charles, Maryland,
d: Oct. 4,1821 Hempstead,
Ark. He was married to
Nancy Hardin
Free JavaScripts provided
by The JavaScript Source



Brantley Families
Alma L.Brantley
b:4/15/1934 Hugo, Ok
d:3/9/65 Ft.Worth, Tx. wife of
Morton Baxter Patterson
b: 4/20/1920 Wharton, Tx.
d: 3/13/1974 Ft.Worth, Tx.
They are my parents.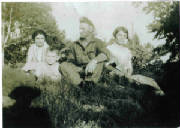 Dalton Andrew Patterson b:12/1888 Wharton, Tx.d:9/15/1936 Pampa, Tx. in the center with his children
from l to r. Thelma, Morton, Nada.
--------------------------------------------
William and Eula
are the parents of
Alma Lois Brantley
Harold is the son of
William Harris Brantley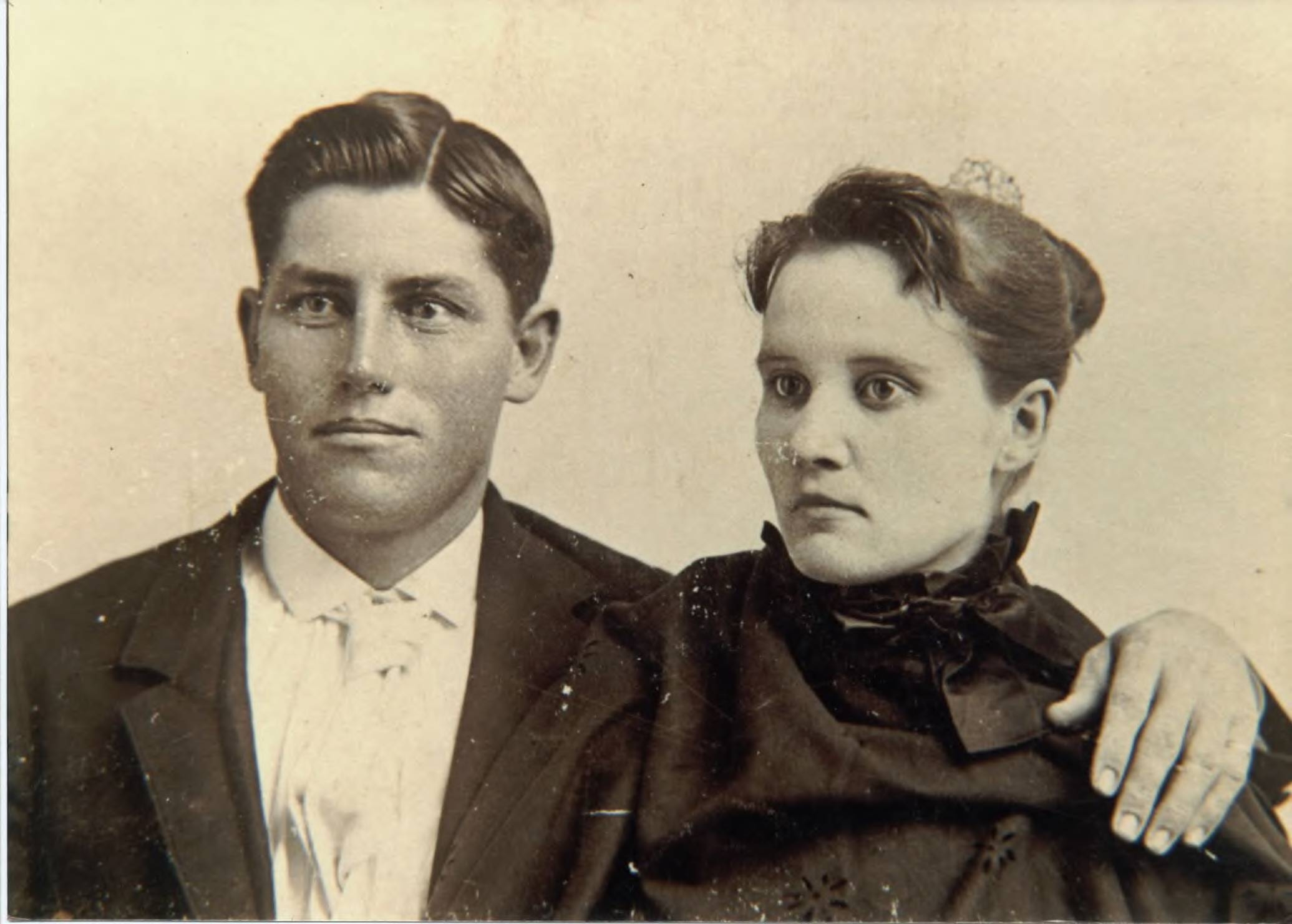 Luther Taylor Brantley B:June 26,1871 Neshoba Cty., Miss. D:Nov. 24, 1919 Ofahoma, Miss. with wife Alpha Groves B: Jan. 22, 1875 Miss. D: 1899 Leake Cty. Miss. Luther is the brother of William Harris Brantley
William Benjamin Brantley
b: 2/1842 Harris Co. Ga.
d:2/6/1908 Clovis, NM
Wm Benjamin Brantley
(CSA) (1842-1908) William Benjamin Brantley was born February 1842 in Harris County, GA. He was the son of Harris Brantley and Charity Harden. He was about 12 years old when he went to Mississippi with his family. He served as a Confederate soldier and lost his eye in battle. Ben married Martha (Mattie) Williams on December 1, 1866. They were in Neshoba County, Missippi in 1870, in McLennan County, Texas in 1880. By 1888 they were back in Leake County, MS. They later moved to Clovis, New Mexico where Benjamin died on February 6, 1908. Thirteen children came from the union of Ben and Mattie. Ben was a Baptist minister for much of his adult life.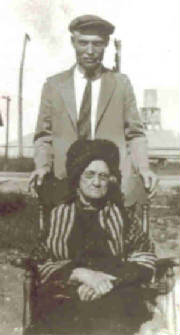 Anderson Eugene Thompson with his
Grandmother
Louisiana Washington Peek Thompson
she is the wife of
James Porter Thompson
Flora is the daughter of
Stephen Thadeux Brantley
who is William Harris Brantley's
brother.
This picture was donated by Lorene Noble
You can see her obit on my memory page.
She gave this to me before her death.
Back row l to r
Anderson Eugene - Samuel Ethermore
Front row
Thomas Thompson wife Sarah Harris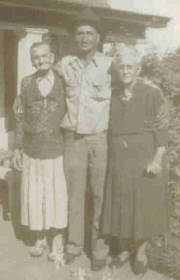 l to r
Sarah Elizabeth Harris Thompson
Ethermore Thompson
Lucinda Harris Thompson
Brantley Co., Ga.
was named after
Benjamin Brantley.
Nancy Hider Bandy born July 30, 1820 died Sept. 12, 1893, in Slidel, Texas.
The daughter of Thomas Bandy and Rebecca Goodson.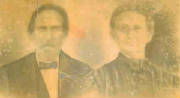 James Porter Thompson b:8/12/1828 d: 5/12/1886
married Louisiana Washington Peek 11/21/1864
b: 6/6/1838 d: 3/5/1928
Picture was donated by Neal Griffin
William and Jesse M. Peek, Private
They are Louisiana W. Peek's Brother's

Joined June 11, 1861 . Wounded at Rappahannock River, Va. August 25, 1862 . Surrendered, Appomattox, Va. April 9, 1865 .

His brother William, who joined at the same time, died Sept.15,1861, at Warwick House in Virginia, and was buried Nov.5, 1861, at Confederate Cemetery, Lynchburg, Va., 2nd line, Lot 159.

...Both brothers joined the "Americus Volunteer Rifles", later to become Company "K" of the Ninth Georgia, on June 11, 1861, in Americus, Ga
The Peek Brothers, K Company
William (1860) and Jessie Peek (1861).
Courtesy of Ga. Dept. of Archives and History

Peek, William C.------- private June 11, 1861 . Died at Warwick House
in Virginia September 15, 1861 . Buried in Confederate Cemetery at
Lynchburg, Va. November 5, 2d Line, Lot 159.
Peek, Jesse M.----- private June 11, 1861 . Wounded at Rappahan-
nock River, Va. August 25, 1862 . Surrendered, Appomattox, Va.
April 9, 1865 .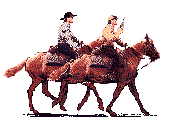 The above pictures were donated by
Alice Sawyer Oerther daughter of
James Milton Sawyer and grandaughter of
Alice Earline Ivey and Russell M. Sawyer

Back Row L to R
Albert Howard Bradford Sr. Lillian Sawyer Bradford,
Annie (Willies 3rd wife) Willie Thomas Sawyer,
Albert Howard Bradford Jr.
Middle Row
Clara May Bradford, Doris Evelyn Bradford,
Anita Lavern Bradford
Front
Jimmy Douglas Bradford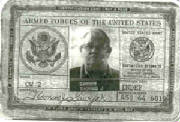 Thomas Sawyer
L to R
Hiram & Henry Preece
14th Kentucky Infantry Regiment
Company H
Ulysses Rabb, son of Thomas J. and Serena (Gilbert) Rabb was born on Aug. 12, 1830, in the Colorado Dist. of Stephen F. Austin's Colony. He was known to family and friends as "Wit" Rabb. He served as Sheriff of Fayette County from 1876 to 1880. He died on Jan. 14, 1887.
William and Mary "Polly" Bell Berry
They are Lewis W. Crabb's maternal
grandparents. donated by Les Sutton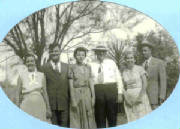 L to R
Hazel Marie & Calvin Sawyer,
Alice Erline Ivey & Russell Sawyer,
Mildred & John Ellis Sawyer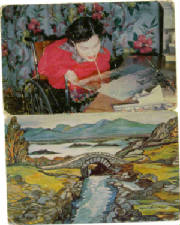 Nyla Gladine Thompson was stricken with Polio at a young age. But she didn't let that stop her. She became an artist. And painted with her mouth. This is one of the many paintings that she did which is a collection of 24 postcards that was made from her painting's.